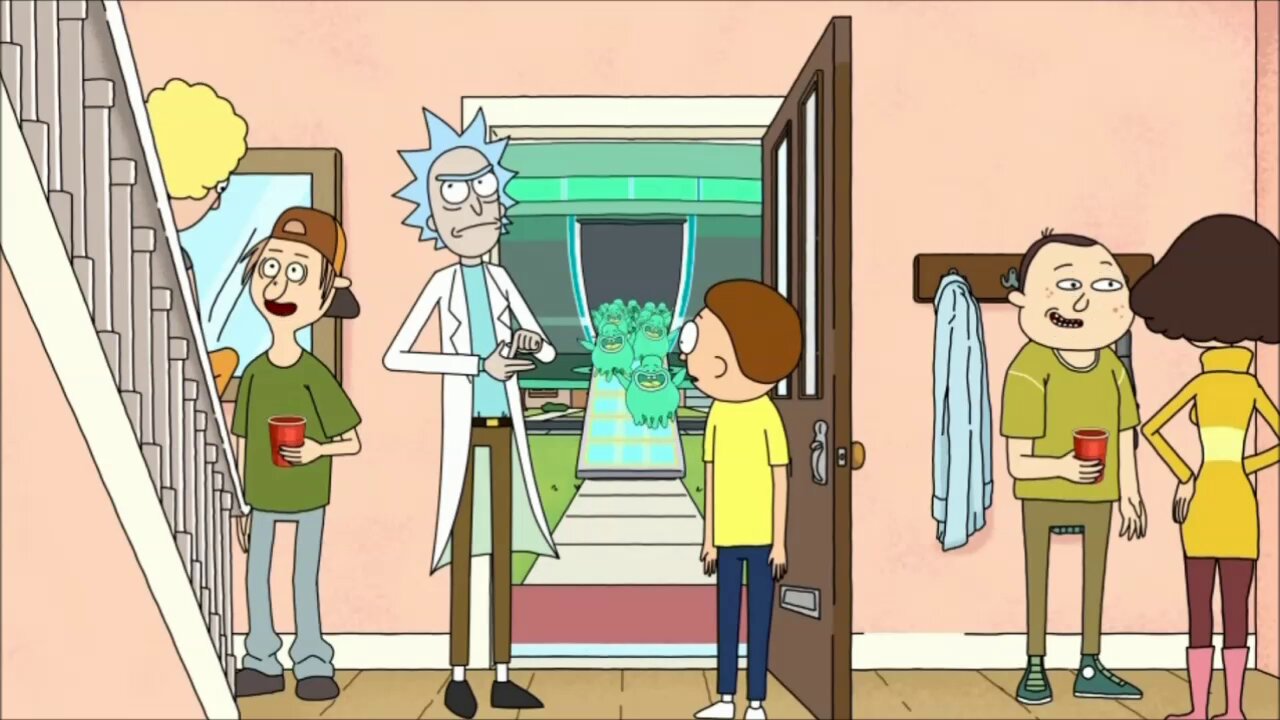 Description:
Beth and Jerry go away on a trip, so Rick decides to throw a party.
Release Date:
2014-04-14
Directors:
Stephen Sandoval
Starring:
Tom Kenny, Chris Romano, Scott Chernoff, Cassie Steele, Aislinn Paul, Maurice LaMarche
Episode Rating:
8
Please allow the video 15-30 seconds to buffer.
If the video takes longer than expected, you can watch it directly through the links below.