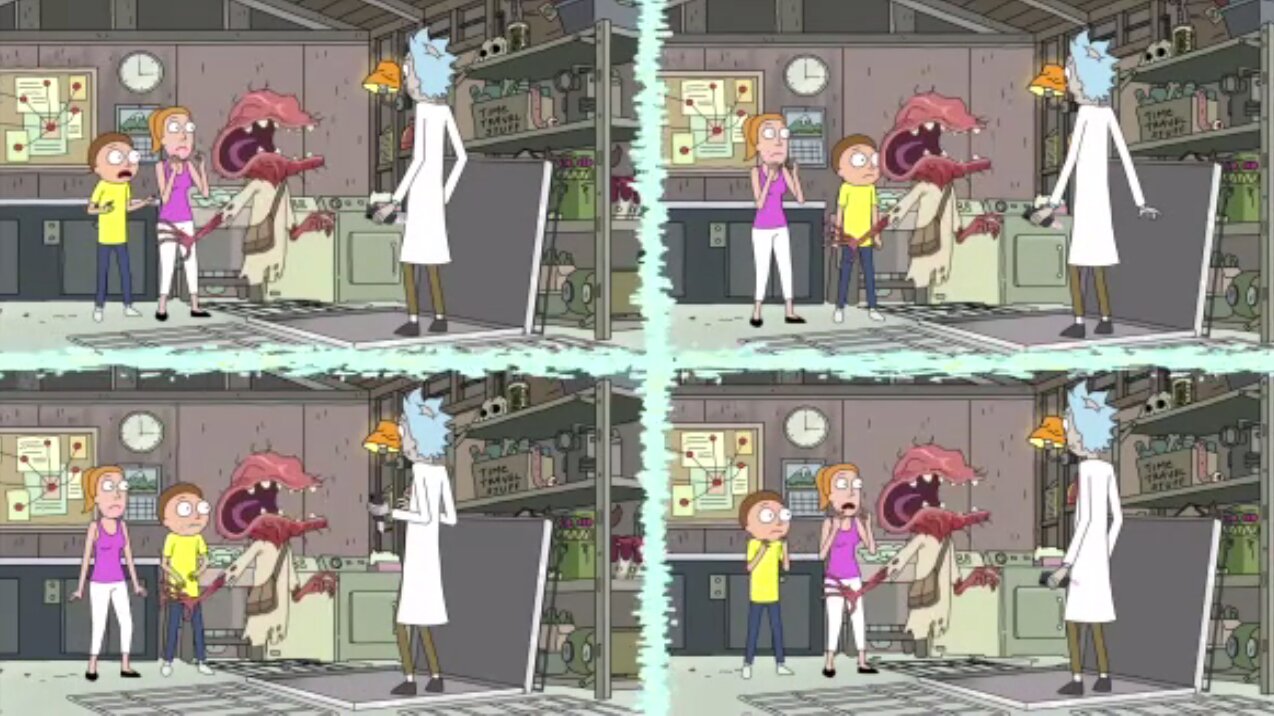 Description:
Rick, Morty, and Summer get into trouble when time is fractured by a feedback loop of uncertainty that split reality into more than one equally possible impossibilities. Meanwhile, Beth and Jerry go to extreme lengths to save a deer struck by their vehicle.
Release Date:
2015-07-26
Directors:
Wes Archer, Pete Michels
Starring:
Keegan-Michael Key, Jordan Peele, Jay Johnston, Tom Kenny, Paul F. Tompkins
Episode Rating:
8
Please allow the video 15-30 seconds to buffer.
If the video takes longer than expected, you can watch it directly through the links below.